#blog
3133 View(s)
The state of Social Media in the UK – Travellers vs. Facebook fans (3/7)
27 November 2018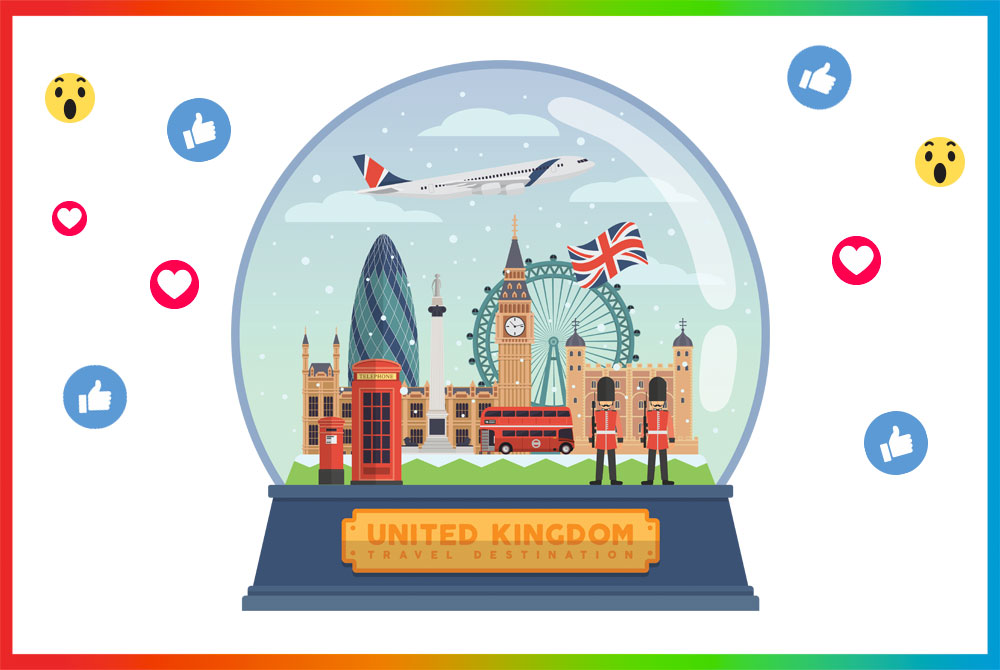 There is an inevitable correlation between a number of visitors of a destination and its number of Facebook fans. Being a tourist creates a high affinity with the visited destination, and makes things easier and more profitable for DMOs to transform tourists into fans. The benefits are high: loyalty, repetition, advocacy.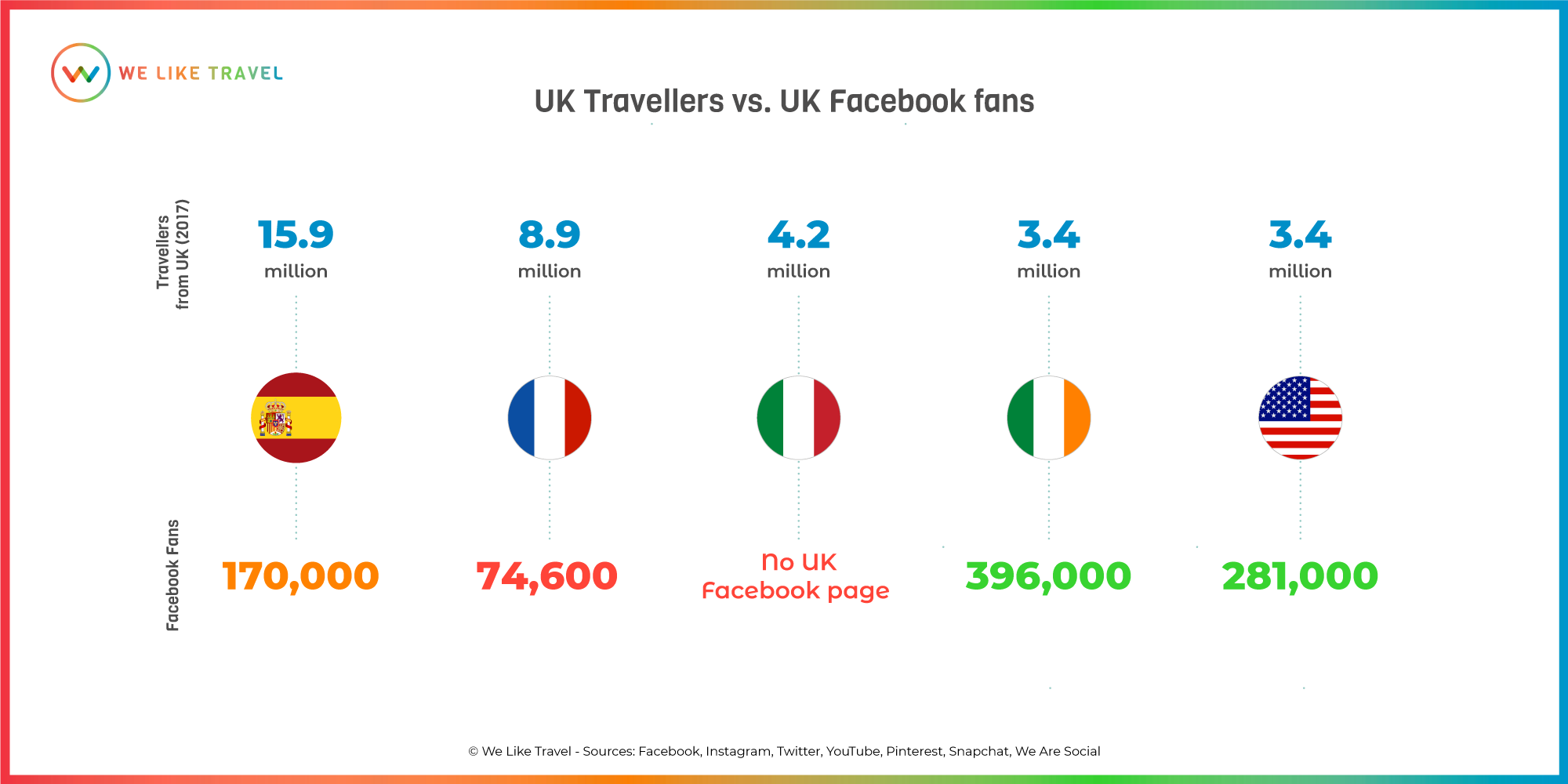 Some destinations such as Ireland (396,000 fans) or the United States (281,000 fans) have built large communities in comparison to the number of English tourists they welcome each year. Other territories are missing, most of them in the Top 10 most visited destinations by the British.
The correlation is low between the number of tourists and the number of Facebook fans for these 5 Destinations. The audience and loyalty potential offered by social media is not sufficiently exploited. These destinations, which are very popular with the British, deprive themselves of maintaining customer relations with their tourists, of making them repeaters and ambassadors of their offer.
Despite the 4.2 million visits of UK travellers each year, Italy does not have a social media presence dedicated to the British market. For its part, France community is small compared to their number of UK visitors.
Some "smaller" destinations that host a few hundred thousand UK visitors a year, have a high number of UK fans, like Savoie Mont Blanc (109K) and South Australia (100K).
Find other articles "The state of social media in the UK":
Top 5 Social Media Platforms (1/7)
Social Media influence on travel bookings (2/7)
Evolution Engagement Facebook UK (4/7)
Facebook fans reactions by posts format (5/7)
Travel destinations share photos on Instagram (6/7)
–> Download infographics <–